Book Catalog
Quick Order Catalog
HomeScholar Books Publications
Lessons from the Lord of the Rings
Resources to Encourage Readers
Great Books for Girls
Tales from the Prairie and the Old West
Curriculum Information
Anne of Green Gables Curriculum
Little House on the Prairie Curriculum
Support Materials Articles on HomeSchooling
Student Resources for Literary Lessons
Teacher Resources for Literary Lessons
Lessons Plans for Literary Lessons
About Us
About Our Company
© 2003 by Amelia Harper. All rights reserve
Honey for a Child's Heart: The Imaginative Use of Books in Family Life $12.99
by Gladys Hunt. A highly recommended Christian homeschool classic.
How to Get your Child to Love Reading $18.95
by Esme Raji Codeel. This is a secular source. However, the author does a great job at recommending books based on your child's unique interests.
Teach Your Child to Read in 100 Easy Lessons $22.00
by Siegried Englemann.
One of the most often recommended books to introduce phonetic reading.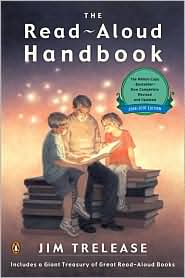 The Read Aloud Handbook by Jim Trelease (Sixth Edition) $15.00
By Jim Trelease. A noted literacy expert recommends over 1500 books suitable for read alouds.
A Treasury of Children's Literature $23.00

Edited by Armand Eisen. This one-volume library of classic children's literature contains nursery rhymes, poems, fables, and stories, and is lavishly illustrated with more than two hundred full-color drawings by sixteen different artists. Though targeted for preschool to grade 3, be aware that some of the stories and illustrations may be scary for the very young. However, this hardcover 304 page edition is sure to become a treasured volume. Retails for $24.95.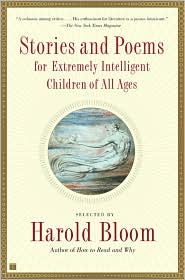 Stories and Poems for Extremely Intelligent Children of All Ages $17.00

Edited by Harold Bloom. If you are looking for a collection of great literature, this is it. The stories are great for adults as well as children. In fact, some a little dark for younger kids. Rather than "dumbed-down" literature, this collection focuses on greats like Carroll, Kipling, Hardy, Saki, Tolstoy, O. Henry, Twain, Chesterton, Hardy, Dickens and many others. Paperback. 576 pages.

Prices online may differ slightly from the print catalog. Prices on the website are most current.
Book Catalog
Quick Order Catalog
HomeScholar Books Publications
Lessons from the Lord of the Rings
Resources to Encourage Readers
<![if !vml]>
<![endif]>
Great Books for Girls
Tales from the Prairie and the Old West